Modernizing Your Wedding Cake
Just like you would for your dress, you have to figure out what you want your wedding cake to look — and taste — like before even finding your baker. Your wedding cake is a canvas for your creativity and elegance and you should spend some time thinking about the details. Let your wedding cake be the cake of all cakes with the perfect design and of course, flavor!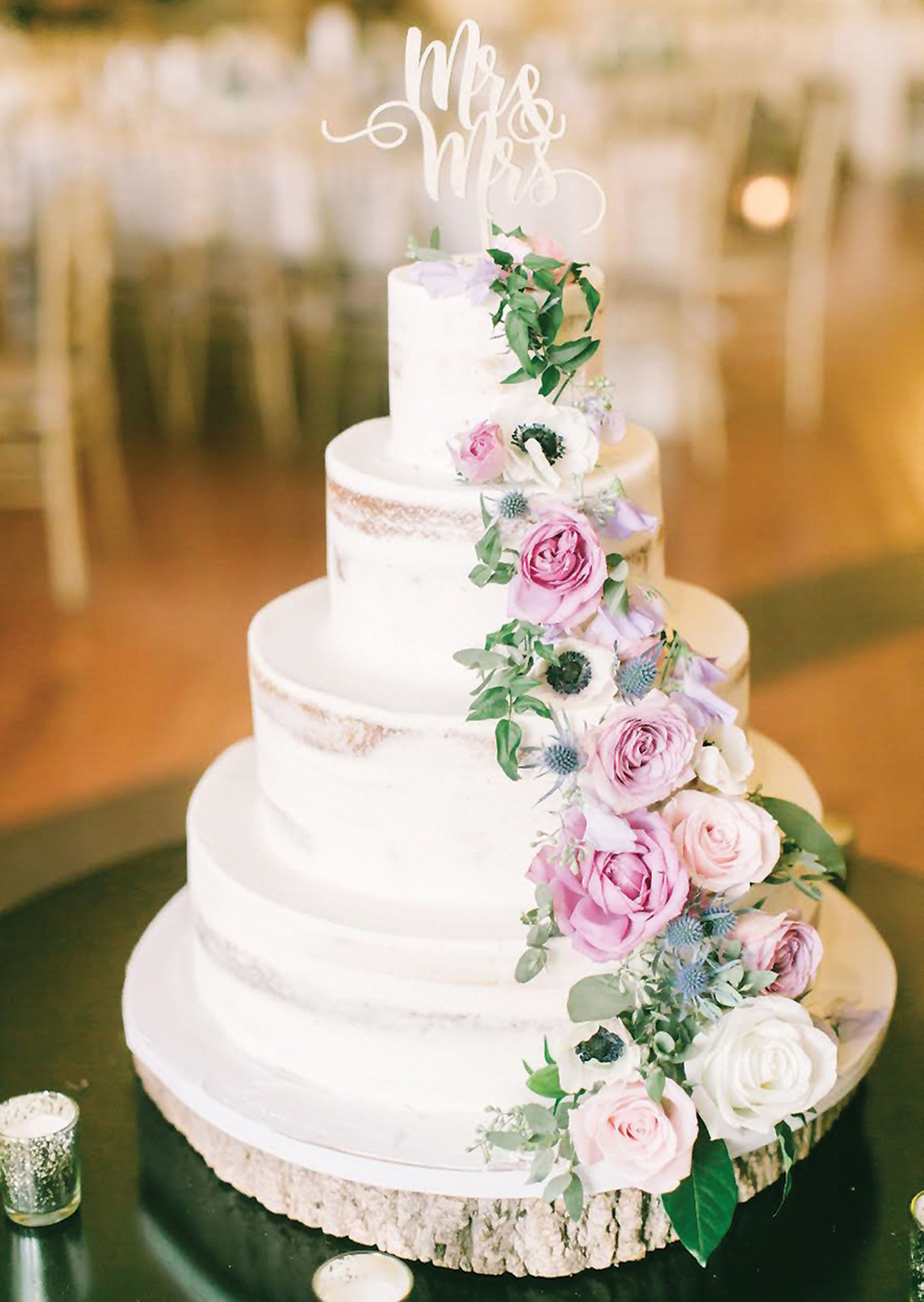 A Step Away From Tradition
If you've ever seen photos from weddings before 2005, you have probably seen some of the crazy cake designs that there used to be. In some occasions a lot of those cakes had fountains with real water at the base! Yes the designs were that extravagant to say the least.
Through time, designs have gotten far simpler and at the same time more elegant than they were before. Lets say for example, a wedding cake topper before would consist of a miniature version of the bride and groom, which would often look a little rough compared to the couple, standing side by side. Today wedding cake toppers are far more intricate and sometimes much simpler.
As far as your design, go with what your heart desires. Some possibilities for your design include a simple decal with his and her initial and the wedding date. Another popular trend is silhouettes. A silhouette will give you the same vibe as a bride and groom topper except there's less room for mistake. If you choose to go the more traditional route and get a miniature version of you and your hubby make it fun and personal! The fun thing about silhouette and cake toppers is that you can always make them you. If you have a family already or are joining families together, consider them as part of your topper. The possibilities are endless! Even no cake topper will go!
Color & Design For The Cake
If you have a creative mind and strive to be different when it comes to how you want your wedding cake to be designed, there are some amazing, colorful, and patterned aesthetics that you can add onto your cake creation. The latest confections have featured more intricate, architectural designs that will not only taste yummy, but have your guests wondering how this cake was created and where they can get one when their sweet tooth immediately tells them to act on impulse.
Remember when wedding cakes used to have 4 to 6-tier layers of delicious, spongy cake? Now many couples opt for the one-tier cake with a flavor that they strongly agree on and something their guest will love. Not only is it simple, but it is also something that is budget friendly and affordable. After all, it is the simple things in life that matter.
Colors have also surpassed expectation when it comes to choosing that wedding cake. The popular saying 'black goes with everything' has definitely proven true even in the world of cakes. Many have opted to having black cakes for their wedding with compliments of white, pink and gold florals for a fall or winter wedding. The pastel aesthetic sets it off to not only be appealing to the eyes but it also is a good color contrast that balances the patterns.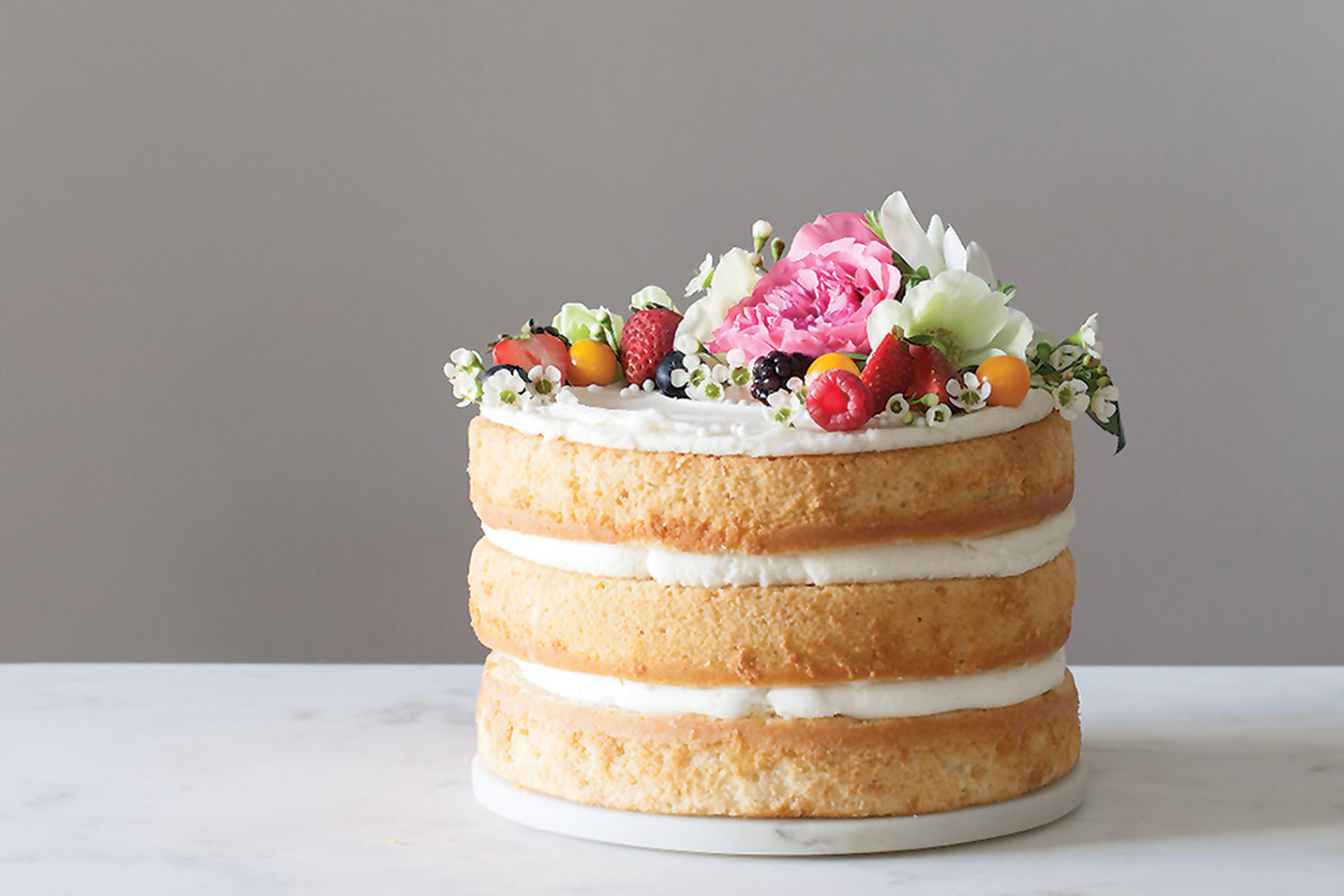 The Flavor Of Your Desire
Probably one of the more important parts of the cake is the taste. Not only should it reflect your personality but the whole affair as well. For starters, if you and your hubby have different favorite flavors try a split flavor cake!
Whatever flavor, or flavors, you choose your next choice is how you want it to look. Wedding cakes are intricate in design and they have the ability to pull a whole wedding together. Typically wedding cakes have multiple tiers but that doesn't have to be the case. A wedding cake can be what you want it to be. One-tier cakes are simple but the elegance shines through. You can add a beautiful array of flower designs onto the cake. Cakes can be very playful and you can choose to add fondant or leave the icing out, naked cakes have been a big trend the last few years. You can add pearls, flowers, lace, or even fresh fruits.
There are even some wedding desserts that aren't your traditional cakes! If you or your sweetheart isn't a cake person, no worries, there are a lot of options to choose from such as a donut cake, cheesecake or perhaps a waffle cake that you can drench in heavenly maple syrup. Who says waffles only belong on the breakfast table?
Whether you want a one-tier or four-tiered cake, make it yours. You have a whole canvas set for your creativity and all of your desires and are sure to bring your wedding cake table into fruition. And remember, it is up to you when you want to cut your cake as well!
By Sandra Reyes