Wedding Vendor Spotlight: Paseo Jewelers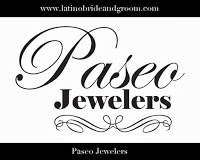 You might not remember the stress of getting ready for your wedding years to come but your rings will always remain. That is why you should pick a top-notch vendor for your engagement ring, wedding bands, and any other jewelry piece you would want to flaunt for your big day. Latino Bride & Groom would like to introduce to you Paseo Jewelers.
Working with your fiancée to select the wedding rings may be the first real discussion you have about budget and finances.
Paseo Jewelers
will work with your budget and offers a wide range of priced rings. They are conveniently located in Paseo Colorado in Old Town Pasadena and are open seven days a week! Monday through Saturday from 11:00 A.M. to 8:00 P.M. and Sunday from 11:00 A.M. TO 7:00 P.M.
Paseo Jewelers
carries the finest ring companies like
Scott Kay
. Call them today to schedule an appointment to see their breathtaking jewelry selection!
– By Amalia Gutierrez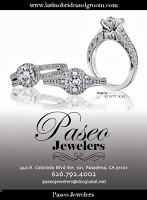 340 E. Colorado Blvd. Suite 101
Pasadena, CA 91101
(626) 792 – 4002

Get inspired with these ring styles from Scott Kay

available at Paseo Jewelers.

[slideshow_deploy id='1223′]