Get Bridal Ideas: Pamper Me Fabulous Event
Comfort is in! After years of women stressing about their big wedding day, the time has finally come for
brides everywhere to learn how to pamper themselves without the worries! We got the latest trends in spoiling yourself at the Pamper Me Fabulous Event at the Vibiana on Sunday, March 24. In an event catered to empowering woman and encouraging them to reward themselves, the day was filled with ways to relax and nourish your mind, body, and spirit. Whether it be a day of yoga, shopping, or perhaps something more risqué, brides everywhere can rejoice in putting themselves first!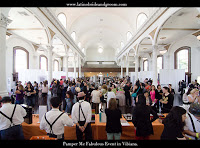 1. Go Organic
It is no secret that living an organic life has its advantages; organic foods have a higher nutritional value and lower the risk of cancer or birth defects. Thanks to new twists on organic, you can now enjoy juices made of vinegar and apple cider to enrich your body with all the nutrients it needs. You can also switch out your everyday granola bar for a healthier choice made of soy, eliminating all artificial nutrients. Making minor changes to your everyday diet can help ensure that you have a natural glow on your wedding day and, most importantly, feel revitalized and full of energy.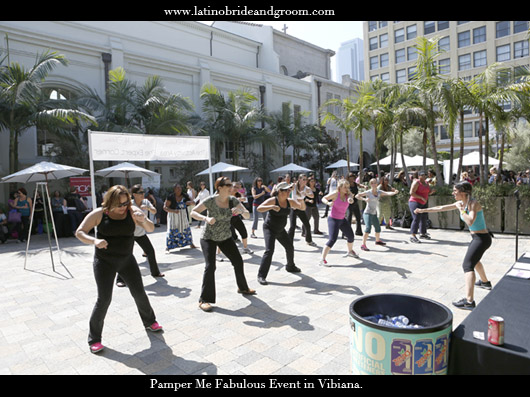 2. A Little Workout Goes a Long Way
Long gone are the days where a bride had to spend hours on a treadmill in order to lose weight to fit into her dream gown. Cardio can now be fun thanks to classes such as GROOV3, which emphasizes boosting confidence, weight loss, and an overall sense of well-being. Classes such as these feature a live DJ every single class and are available for anybody from a beginner to a pro! Perhaps you prefer to wind down, however, in which case yoga might be more up your alley. Yoga is all about stretching, relaxing, and toning, and most of all being comfortable in your own body. Whether you like a fast paced workout or prefer to take it a bit easier, there is something available for every woman who wants to get into her ideal wedding-day shape!
3. Treat Yourself to a Spa Day, Everyday
Nothing leaves you feeling as relaxed as a good bath does, and now that feeling doesn't have to stop when you step out of the tub! Many companies such as Bon Bliss or Lush are now offering things such as body scrubs that are inspired by delicious sweet, candy treats, and leave you smelling good all day long. These same, yummy, smells can also be carried with you on-the-go since they are also available in lotions and chap-sticks! Best of all, these products are over 97% all-natural, using butters and oils to make sure that your body is left feeling as good as it looks!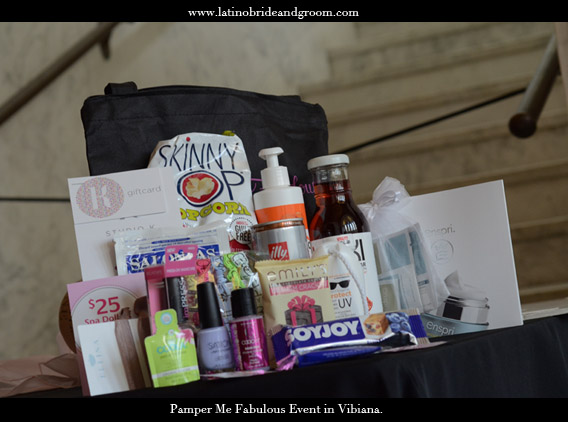 4. Mineral Cosmetics
Mineral makeup is more than just a hype, it is truly good for your skin. What make mineral makeup different from your everyday makeup isn't what ingredients are in it, but what ingredients are left out. Most mineral makeup doesn't include preservatives, mineral oils, which can all cause skin irritation. Best of all, mineral makeup works just as well as regular makeup, lasting just as long and providing just as much cover for your big day. It is also available at any price range, making it attainable for every bride no matter the budget! Your skin deserves to feel healthy and beautiful on your big day, and now it can!
5. Pamper Yourself and Your Significant Other
Feeling sexy is the first step to looking sexy for your future husband! Many products such as Classic Erotica offer romance products that are manufactured for women and are also couple friendly, but emphasize confidence and trust. From sensual lotions, oils, crèmes, and even lubricants, they have something for every woman looking to surprise her lover and to have a feel good experience. Their different products, flavors, and fragrances promise to cater to every woman and couple and will enhance your night. After all, nothing can pamper you as much as a good time with the one you love.
From the naughty to the nice, Pamper Me Fabulous had something for every woman and catered to the idea of spoiling yourself and your body. Nothing is as important as feeling good on your wedding day, and that confidence will shine through like nothing else!
Tell us which pampering idea you liked the best!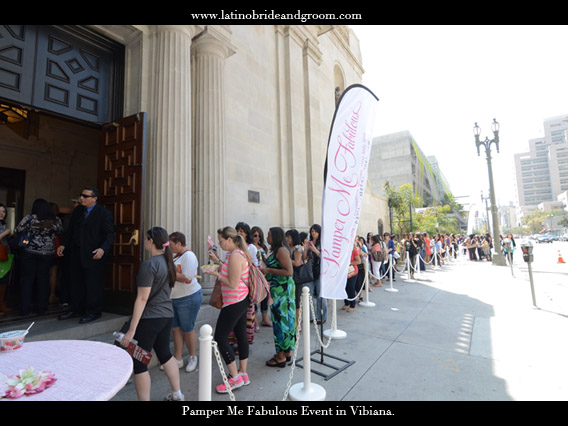 – By Grace Cornejo