Unwind From Your Wedding Stress: Enjoy Spa Week
Brides, we know that you are not only busy with your everyday routine but with all the wedding planning too, so you need to find time to unwind whenever you can. We have the perfect solution; Spa Week a national event taking place on October 12th -18th. There are participating spas from across the nation, offering $50 treatments that normally run $100-$300. Why not indulge and take your other half or enjoy a girl's spa day, the choice is yours and it helps that the price is right.
Here are some of our picks in Southern California:
Since 1988, Hylunia has been producing toxin free skincare products and now you can immerse yourself to Hylunia Wellness MD Spa, a holistic lifestyle spa. Here you will find Stress Relief and Balancing massages, signature facials, detoxifying treatments and even yoga classes for a total balance of mind and body. For Spa Week, you can enjoy a Hylunia Exclusive Custom Massage, or an Express Detox Treatment with Far Infra-Red Energy Sauna and Ionic Detox Foot Soak or our pick, a Hylunia Signature Facial with Vitamin C, a 75 min. luxurious treatment customized to every skin type. Other perks you will find only here, is the relaxation waiting room, where you are transposed to a Balinese meditation with state of the art goggles before your treatment and the ability to join their Wellness Gold Club for discounts and complimentary services. Brides, Hylunia Wellness MD Spa offers various bridal packages and beauty products for feeling and looking your best. They are open Mon/Wed/Thur from 10:00 am to 7:00 pm, Fri-Sat from 9:30 am to 7:00 pm, Sun from 9:30 am to 5:30 pm and they are closed on Tuesday. • 1901 Newport Blvd. Ste. 180, Costa Mesa, CA 92627, 949.313.7760.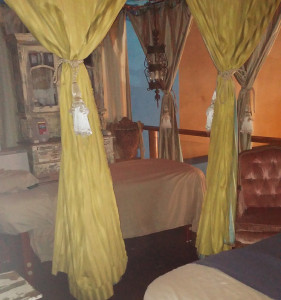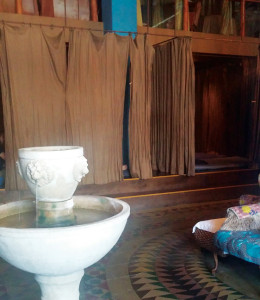 When you walk into The Raven Spa, you are entering a Thai haven with not only the décor but the sounds and smells as well. They are known for their traditional Thai massage, an ancient system of healing with its roots in yoga, as well as several healing treatments. For Spa Week, you can enjoy an Extremity Remedy Hand and Foot Massage, or a Radiant Raven Facial or our pick, a Custom Oil Massage, a 60 min. personalized treatment that includes a wide variety of techniques and styles catered to your body's needs. You will walk out feeling renewed and relaxed with all your worries and stress left behind. Brides, they offer a Special Events Package where you can enjoy The Raven Spa all to yourself and your bridal party, they can customize the package to your needs. They are open seven days a week from 10:00 am to 9:00 pm and are centrally located near Main Street in Santa Monica. • 208 Pier Ave., Santa Monica, CA 90405, 310.399.4747.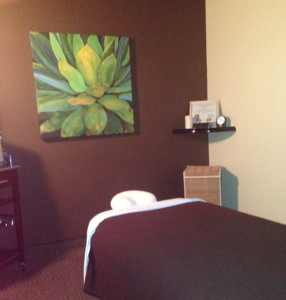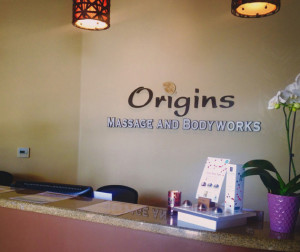 One of the finest and relaxing places in the OC that provides men and women with holistic wellness massage and facials. Corporate women, Martha and Alicia, founded this special oasis in Fountain Valley; here they handpick knowledgeable and professional therapists and estheticians. For Spa Week, you can enjoy a Cranberry-Pomegranate-Pumpkin Organic Facial with Yam Pumpkin Peel, or a Package of Two (2) 25 min Text-Massages or Swedish, Prenatal, Sports or Trigger Point Massages with Enhancements, our pick, a Specialty Deep Tissue Massage, an 80 min. treatment that releases muscle tension, provides deep pain relief, and loosens scar tissue and lengthens muscles. Origins Massage and Bodyworks offers a Wellness Membership Program, members enjoy discounted prices, and their family members can use at no additional cost. Brides, they offer Facial Enhancements that include Nuface Microcurrent Lift and Microdermabrasion for a rejuvenating treatment right before your big day. They are open seven days a week, Mon-Fri from 9:00 am to 9:00 pm and Sat-Sun from 9:00 am to 7:00 pm. • 18303 Brookhurst St., Fountain Valley, CA 92708, 714.965.2700.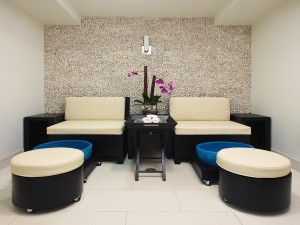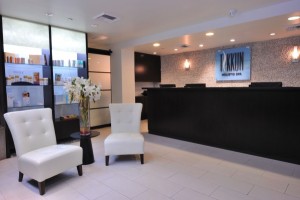 Tikkun is an ancient word that translates to repair, restore, and renew, and at Tikkun Holistic Spa they have carefully selected treatments to restore your health and well-being. For Spa Week, you can enjoy a Choice of Detox or Snake Venom Facial, or a Korean Body Scrub + Hot Oil Massage with Milk Rinse or our pick, a Tikkun Signature Swedish Massage, a 50 min. therapeutic treatment that restores your body and makes you feel renewed. Spa usage includes all the following amenities: Far Infrared Heated Himalayan Salt, Jade and Clay Room, Ice Room, Jacuzzi (women only), Eucalyptus Steam Room, Clay Sauna, and Reflexology Mats, they also offer a membership program with discounted prices. Brides, Tikkun Holistic Spa offers various couple treatments, facials, and their popular Vi Peel for before or after your big day. They are open seven days a week from 10:00 am to 8:00 pm and are located at the corner of 4th and Broadway in Santa Monica. • 1460 4th St., Santa Monica, CA 90401, 310.319.1111.
So, what are you waiting for, book your appointment today! In order to receive exclusive information on participating spa and wellness locations and their $50 services, you need to register at spaweek.com.