Guest Bloggers Post: Bridal Beauty Tips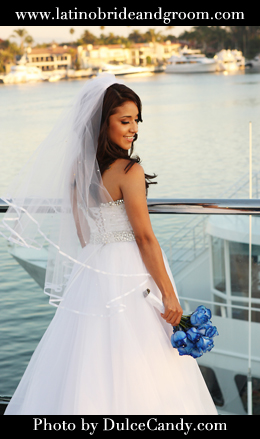 Millions of women obsess over Latina blogger, Dulce Candy's beauty tutorials and fashion blog. Here she shares some exclusive bridal beauty tips with Latino Bride & Groom's brides-to-be.


Bridal Beauty Tips


1. Exfoliate body and face. Exfoliating helps get rid of dead skin that can make skin look dull and dry. I love using a coconut body scrub from The Body Shop all over my body and a softer facial scrub from Clarins (One step gentle exfoliator with orange extract.) It smells amazing and it awakens your senses. I used these two products the day before my wedding for radiant, glowing skin.


2. Makeup. I kept my makeup simple. A soft brown smokey eye look, mascara, a bright blush, and my favorite nudeish pink lipstick. I didn't want my makeup to compete with my dress and hair.


3. Setting spray. Even though I didn't wear a lot of makeup I still recommend using a long lasting setting spray. Lightly mist it all over your face after the makeup application to ensure that your makeup looks the same from the minute you applied it to the end of the night. I love Mac's Fix +.


4. Body shimmer. Body shimmer was a must on the day of my wedding. I chose Bathina from Benefit Cosmetics. It smells delicious and gives your skin a healthy glow (which will show up beautifully on pictures). If you apply it strategically, it can even make you look thinner! (a single sweep through the middle of your thighs or arms).


5. Insoles. I highly recommend getting insoles for your heels. They give your feet comfort and they will save you pain and aches from all the standing and dancing you'll be doing on your wedding day.
– By Dulce Candy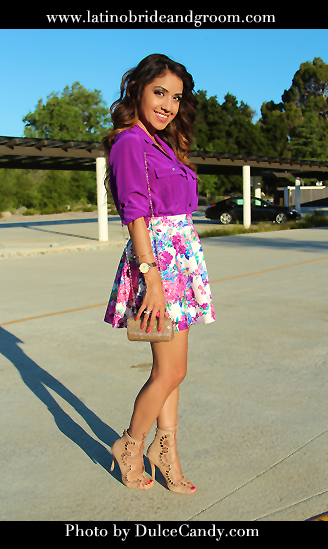 About the author:
Dulce Candy has over 1 million subscribers on her YouTube channel "DulceCandy87".
Visit www.dulcecandy.com for more beauty & fashion tips!
You might also like:
GET WEDDING IDEAS: Beauty Tips from Celebrity Stylist
GET THE STYLE: Celebrity Wedding Hairstyles