Bridal Buzz: My Big Fat Greek Wedding 2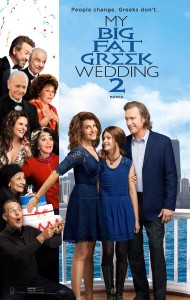 Brides, step back and take a break from your hectic wedding planning to share a few laughs! Think that scheduling your family life is tough? For the Portokalos family, things just got ten times messier. The sequel to the highest-grossing romantic comedy, My Big Fat Greek Wedding 2 will be on DVD and On Demand June 21, 2016.
This movie follows Toula Portokalos (played by Nia Vardalos) and Ian Miller (John Corbett) who are traditionally Greek, raising their rebellious 17-year old daughter Paris (Elena Kampouris). With a rocky marriage and a relationship that has seemingly lost its spark, Toula is up to her arms in family problems. Add to that a rowdy teenager going against her Greek upbringing and traditions, Toula's aging parents, and the endless needs of her cousin and friends, Toula must face a plethora of problems. In addition, an unexpected and shocking family secret is revealed, throwing the entire Portokalos clan together for yet another gigantic wedding.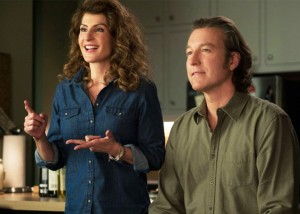 This movie is sure to have you laughing by the time the credits roll. In addition, the DVD and Blu-Ray bonus features include a gag reel so you can share laughs along with the family, "My Big Fat Greek Dinner" including an in-depth look at the making of the film, a look at the success of the first movie, and more. Lastly, the DVD and Blu-Ray feature "Making the Greekquel"—an exclusive look at the making of this film containing on-set footage, cast and crew interviews, behind the scene secrets, and director's comments. Grab your family and settle in to watch this hilarious movie together!
-By Bonnie Wong