Tony Romo and Candice Crawford Wedding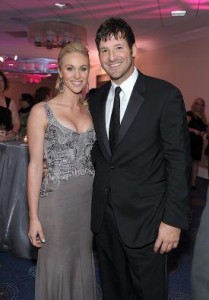 The Premier Latino National/Local Bridal magazine, Latino Bride and Groom (www.latinobrideandgroom.com), has been invited to cover the Dallas Cowboy's quarterback Tony Romo (Antonio Ramiro Romo) and fiancé Candice Crawford wedding, in Dallas this weekend.
The 31-year-old quarterback is getting married this Saturday to Dallas TV reporter Candice Crawford, reported ESPN. The magazine will feature the Romo wedding to allow readers to take a peek at Latino superstar's big day. Romo and fiancé Candice Crawford are tying the knot on May 28 at Arlington Hall at Lee Park. Word has it that they rented the swanky historic Arlington Hall Mansion for the whole day.
As they say everything's bigger in Texas, and that includes the couple weddings. Romo and Crawford are going all-out to ensure their privacy and to have one hell of a bash. The Texas twosome will tie the knot in the early evening of May 28 and they've booked the entire property so they can party the night away.
Wedding guests are staying at the lavish Rosewood Manison on Turtle Creek, Latino Bride and Groom has learned exclusively. Looks like Tony and Candice are sparing no expense for friends and family, as this is the only five-star hotel in the Big D. The happy couple has been dating since the summer 2009 and got engaged on Candice's 24th birthday this past December.