5 Great Summer Wedding Trends
Summer is truly here as the days seem longer and the temperature starts to rise. Summer brings in new wedding styles and here are the 5 trends that we have spotted to help you have a perfect summer wedding: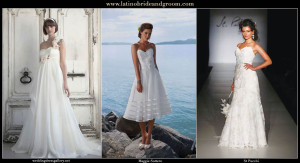 1. Soft and feminine dresses. Instead of a wedding dress that has many heavy layers, look for one made with lightweight materials such as tulle or chiffon. Forego formfitting dresses for something more comfortable and easy to move in. Consider a knee length wedding dress rather than the traditional floor sweeping gowns. Summer brings sweet and feminine styles so look out for wedding dresses with lace or flowers.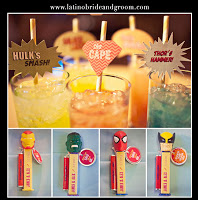 2. Incorporating your story. More couples are personalizing their wedding by including elements that represent themselves or a part of their story together as a couple into their wedding. Make the day more meaningful by choosing the theme, music, decorations, or wedding favors that is special to you and your fiancé. Go over important events in your relationship such as where you met, where he proposed, or if you have a special song. Also, write down a list of characteristics, hobbies, or likes that you have in common and pick a few details to have on your big day.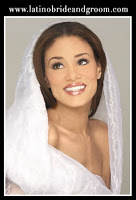 3. Natural makeup. For your big day, highlight your best features without applying too much makeup. The ideal summer bride wears minimal makeup. She has a natural yet flawless look. Opt for pink lipstick to emphasize your natural lip color and a neutral eye shadow to draw attention to your eyes. Also, the summer heat can easily smear makeup and "melt" makeup, meaning that it will not last as long. Combat these problems by using waterproof makeup and make sure to apply a primer before you put on foundation. Don't forget your emergency kit with touch up make-up products for that impeccable look all day long!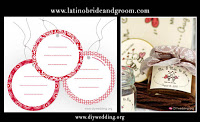 4. Creative favors. A big summer trend, especially in this tough economy, is do-it-yourself projects. Save money and add a personal touch by making your own party favors. Create your own decorations like cutting out paper flowers or putting together your own guestbook. Homemade treats such as cookies, jam, and cookie mix are great do-it-yourself wedding favors. If there is anything that you can do yourself, research to see if doing it yourself will be more inexpensive than buying it. Keep in mind though that DIY projects take more time than buying it already prepared.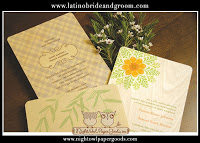 5. Go green. There are many things that you can do to have an eco-friendly wedding this summer! Save trees by printing your wedding invitations, place cards, or thank you cards on recycled paper or tree-free paper. Create your bouquet using organic flowers or ask your florist to use flowers that aren't sprayed with chemicals. Also, research eco-friendly wedding favors or centerpieces!
– By: Lauren Ho