Bridal Beauty: Dyson Demo Store LA Grand Opening
Every bride wants to look their best for the big day but what about all of the other events you will be attending, starting from your engagement party to your bridal shower to your rehearsal dinner, not to mention your bachelorette party. Dyson just opened the Dyson Demo Store in Los Angeles, where you can purchase and learn more about their hair devices, the Supersonic Hairdryer and the Airwrap Styler, products ideal for looking your best quickly and safely.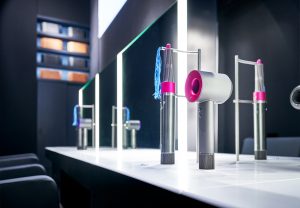 The Supersonic Hair Dryer is fast drying and gives high shine to your hair without the damages from extreme heat. With Dyson's new V9 digital motor technology, your hair will be dried six times faster than regular motors. In order to accommodate for different hair types, Dyson has developed new attachments, including the Diffuser and Styling concentrator. Dyson's Airwrap Styler was awarded the 2019 Allure Best of Beauty Breakthrough Award. Instead of extreme heat, the Airwrap utilizes air to attract and wrap the hair to the barrel. This reduces the damage that other curling tools can inflict on your hair. Similar to the Supersonic Hair Dryer, the Airwrap Styler includes different styling attachments, including barrels, brushes, and a pre-styling dryer.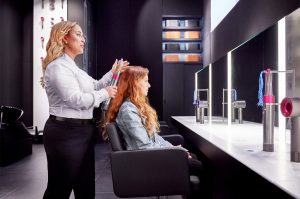 Latino Bride & Groom was invited and gladly attended the Grand Opening of Dyson Demo Store LA on November 5th; this store is the first Dyson Demo Store in the United States to offer styling stations. Here, not only can you demo the innovative Supersonic and the Airwrap, but also Dyson's other amazing merchandise such as the Cool and Heat Air Purifier, this device purifies, heats and cools, a much-needed product especially with wildfire prone climate and the Dyson vacuum. In Dyson LA, you will also get the opportunity to get your hair styled by professional stylists and learn how to use the product properly to achieve salon-style hair. Kenton Johnson, head stylist at Dyson LA, gave me a tutorial as well as a transformation with the Airwrap and the Supersonic. I loved both of them because of their versatility and their looks!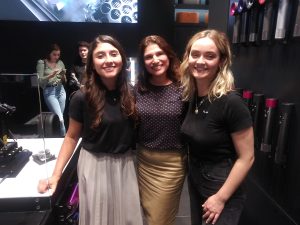 At the Dyson Demo Store LA, we met with Veronica Alanis, a top engineer at Dyson who helped invent the Airwrap. She is originally from Mexico and currently leads the personal care category of the brand. She said, "The Airwrap is a hair-styler for different hairstyles." Alanis knew there were many of us in need for this product, since we do not have the knowledge or time for a hair regime, especially for special occasions. Veronica acknowledged, "The Airwrap with its aerodynamic design can be used on dry or wet hair and does not get too hot, so it does not damage your hair." She also mentioned that the Supersonic Hair Dryer quickly dries hair, but is not too hot since it blows with an abundance of air.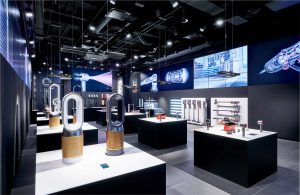 Dyson Demo Store LA is located in Westfield Century City close to Tiffany's and the Tesla Store. I recommend you come and see the products up close and why not get a blowout along with your Supersonic Hair Dryer! If you buy at the store, you not only get a 2-year warranty but the air filter is free for the air purifiers. Check out dyson.com and dyson.com/hair-care for more information.
– By Veronica Guevara
Westfield Century City
10250 Santa Monica Blvd Unit 1370,
Los Angeles, CA 90067
310-464-3373