Get The Ideas: 5 Date Options for Valentine's Day!
With Valentine's Day around the corner, you want to show how much you appreciate and love the person you will spend many blissful years with. With our simple but not too cheesy date ideas, you're romantic evening or day together will be something to remember.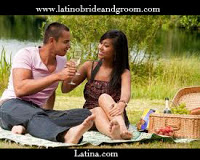 1. Picnic Romance
Nothing says romance more than a dinner date for two under the stars in a park or on a beachside with a bottle of your favorite wine. Show off your cooking skills with some homemade meals or pick up some of your favorite foods, including flowers, to enjoy the evening just the two of you. She'll not only appreciate your thoughtfulness, but she'll enjoy spending time with the person she loves the most.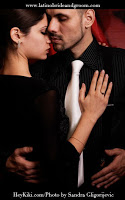 2. Dance the Night Away
With Latin blood pumping through your veins, dancing is not too hard to enjoy as a couple. Find a hot salsa club to show off your best moves or take dancing lessons on the night of. If you both learn to love it, then it can be something you will enjoy doing together for a long time. After all, expertise isn't necessary for a fun night and a lot of laughs.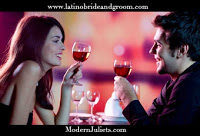 3. Out on the Town
Every woman wants a reason to get all dolled up and be chauffeured around the city. Hire a limo, have her dress up in her best dress, and get ready for a night out on the town. Make dinner reservations at a high-class restaurant that neither of you have been to. Afterwards, take her to an outdoor concert or a Broadway play. Don't forget to end the night by grabbing some ice cream and watching the stars from a cliff side overlooking the city.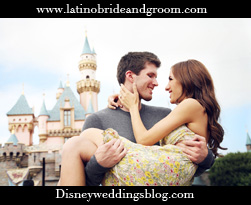 4. Memorable Date
Did your eyes lock over a big stick of cotton candy at an amusement park? Relive those fond memories by taking her to the amusement park you first met or had one of your first dates in. To make it even more memorable, pose for caricature or take pictures in a photo booth. Photo strips are not only fun to save and share, but can also be used as part of your wedding!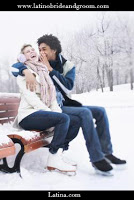 5. Gliding Adventure
Roller-skating and ice-skating can be found year-round and in many different cities. These inexpensive yet super fun activities are the perfect time for handholding and hot chocolate kisses. Find a roller-skating rink that has a themed night of music to bust some moves under the disco ball to your favorite hits. Or stay in the winter spirit and try an indoor ice-skating rink. Either way, you can't go wrong.
What was your favorite date idea?
– By Jennifer Jimenez