Honeymoon Highlights: Las Vegas Experiences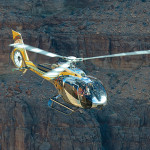 1. Romantic Sunset Helicopter Tour of the Grand Canyon
Sundance Helicopter offers romantic helicopter tours of the Grand Canyon with complementary limo pick up and drop off. Enjoy a stylish champagne picnic inside the Grand Canyon and rejoice with your love one as you ascend from the Grand Canyon into the Vegas sunset with the illuminated "Strip" right below you.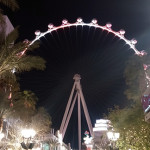 2. Skyline View Of Las Vegas at The High Roller at The Linq Promenade
The world's largest observation wheel in La Vegas, at 550 ft tall this wheel puts a new twist to any Ferris Wheel you've experienced. The newest attraction offers unparalleled views to downtown area, day and night. Take pleasure in a 30-minute ride with astonishing views and the Open Bar Happy Hour option to cleanse your thirst.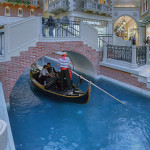 3. Gondola Ride at the Grand Canal Shops in The Venetian
The Venetian offers Gondola Rides with out having to visit Italy. With the Romantic views of the hotel and its décor, the Gondola Ride takes you through the Grand Canal as you float beneath bridges, café houses, under balconies and through the vibrant Venetian streetscape. Gondola Ride becomes a perfect honeymoon platform for an unforgettable memory.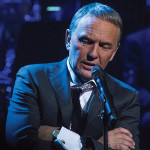 4. Frank The Man. The Music. A Music Show at The Palazzo Theater
As your day comes to an end, begin your night with the amazing 4 star show staring Bob Anderson, the most revered singing impressionist in the world. A grand theatrical production honoring the life and music of the most famous entertainer of all time Frank Sinatra. FRANK The Man. The Music. has been called the most authentic reenactment of a Frank Sinatra concert ever performed on the live stage of the Palazzo.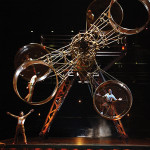 5. KA by Cirque Du Soleil at the MGM Grand
Live at the MGM Grand, KA is a theatrical production of a dramatic tale of twins embarking on a journey where they encounter dangerous routes in every turn. Showcasing a captivating display of perpendicular acrobatics and aerial adventure. Experience love and conflict throughout dynamic theatrical landscapes in an ever-changing environment that conjures and entire empire on stage.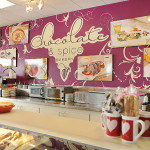 6. Breakfast & Cooking Demo with Celebrity Pastry Chef Megan Romano
Acclaimed chef Megan Romano's Chocolate and Spice Bakery is a delectable destination, located off the Vegas Strip, designed for couples celebrating their love in Las Vegas. Chocolate and Spice Bakery offers cooking classes for newlyweds to experience cooking their first meal together. Chef Romano offers simple recipes with a gourmet taste where both newlyweds can interact with each other and benefit from their final product.
-By Veronica Guevara
If you are interested in where to eat after going to these experiences, click here to look at some restaurants found in Las Vegas.