Prince Harry and Meghan Markle: A New Chapter In the History of Royal Weddings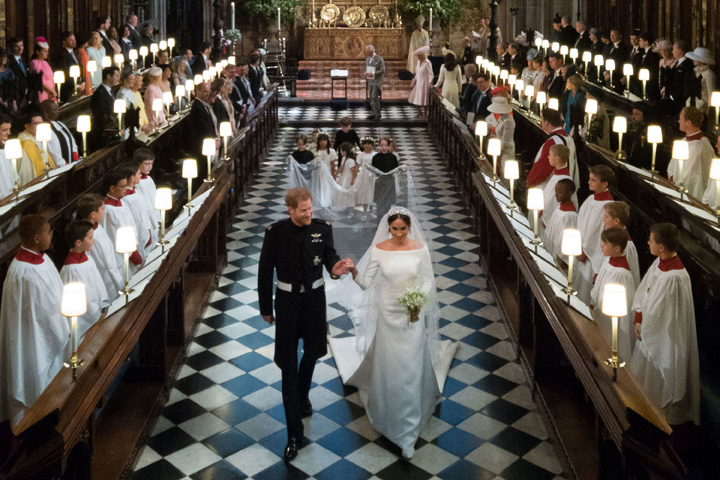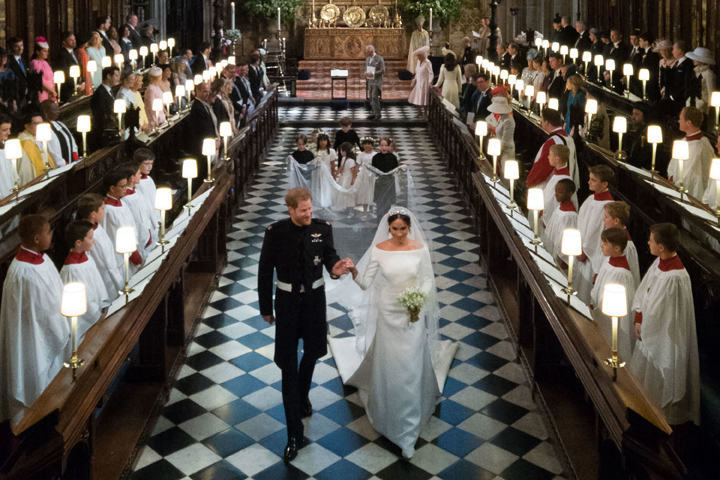 Royal Weddings come once in a blue moon. Fortunately, the world was able to witness the merging of, the now Royal Highnesses the Duke and Duchess of Sussex, Prince Harry and Meghan Markle on Saturday, the 19th of May 2018. The ceremony took place in St.George's Chapel at Windsor Castle in England, which held about 800 guests. The world got to witness a real 'Cinderella Story' as we watched an American girl get her happily ever after by marrying a prince and becoming a real princess. Love was in the air and every detail was picture perfect.
All Eyes on Meghan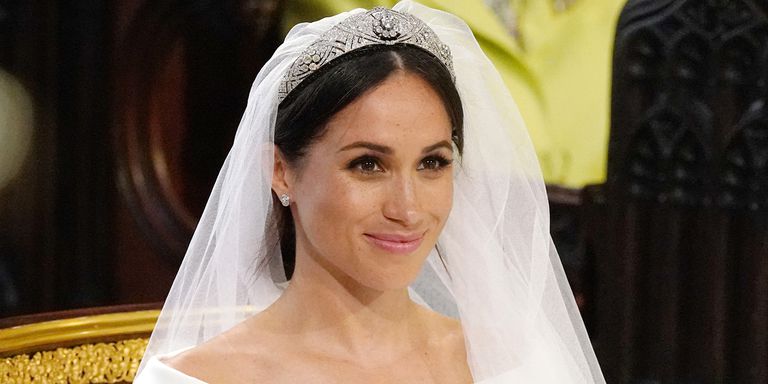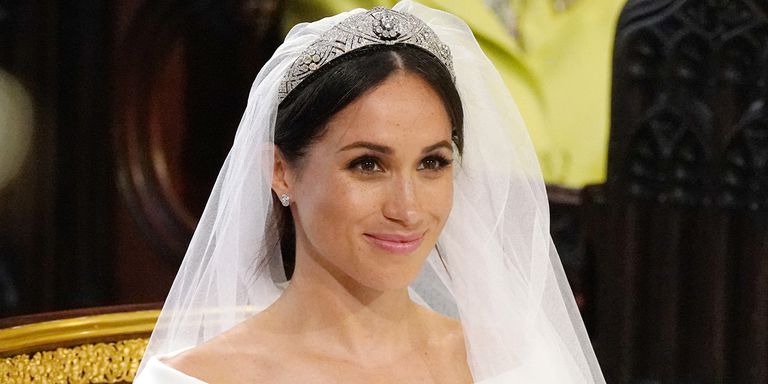 The newly appointed Duchess of Sussex glowed with beauty for her special day. Meghan wore an all white off the shoulder dress with triple silk organza, which was paired with white stilettos designed by Givenchy's head creative director, Clare Waight. Clare also designed Markle's 16-foot silk veil, which was hand-embroidered with distinctive floral details to represent the 53 countries of the Commonwealth nations. Markle chose to wear the Queen Mary Bandeau Tiara from the Queen's tiara collection made in 1932. Meghan followed the royal tradition of using welsh gold for her wedding ring, as well as Harry, which in most royal weddings, the grooms are not required to wear.
For the reception, Markle changed into a simple lily-white silk crepe high-neck dress designed by Stella McCartney. She paired it with an aquamarine cocktail ring, which once belonged to the late Princess Diana. She sported the natural make-up look, which was done by celebrity make-up artist and long-time friend Daniel Martin and classic low bun done by Serge Normant.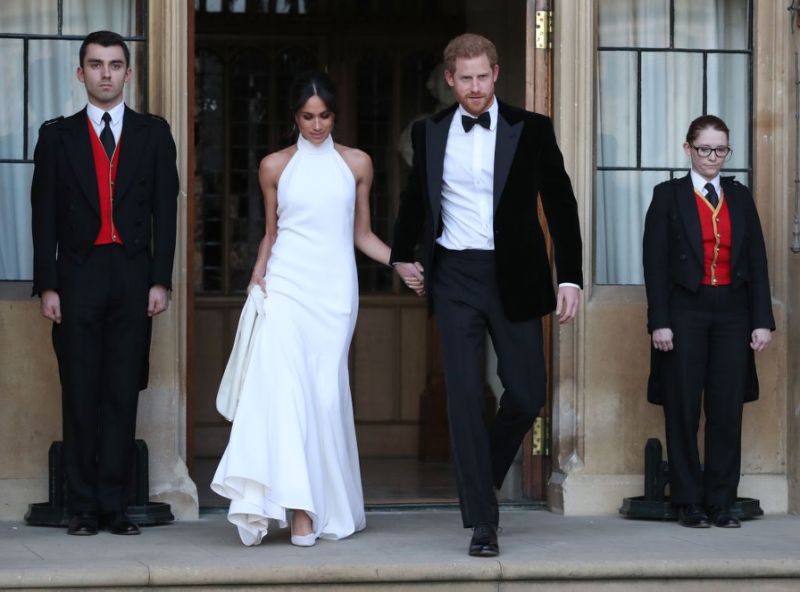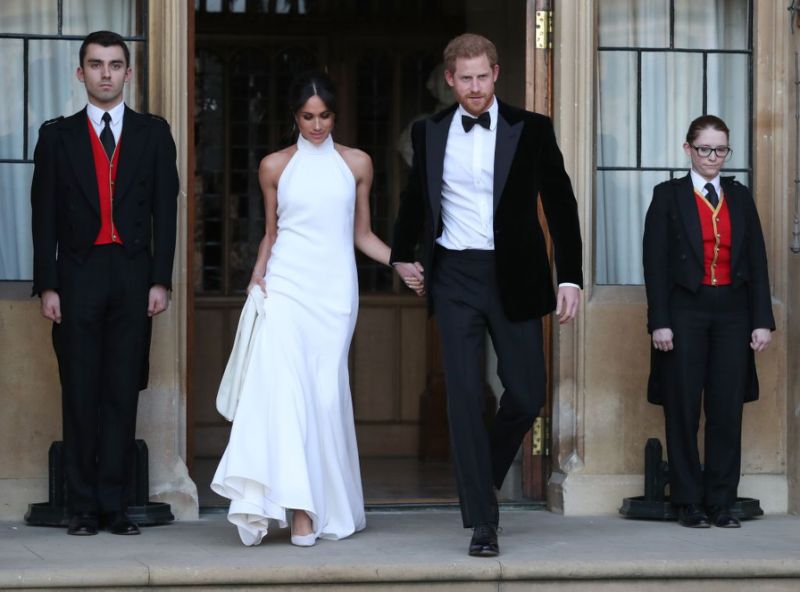 A Slew of Notable Guests
For the first time in royal history, an African-American reverend co-sermoned the wedding ceremony. Reverend Michael Bruce Curry, the 27th Presiding Bishop and Primate of the Episcopal Church, gave a beautiful speech on the love and faith for the groom and bride. Prince Harry's chose his brother Prince William to be his best man, as for Meghan she chose to have the royal children assist her to replace the 'Maid of Honor' position. William and Kate's children were apart of the wedding party with Prince George as a page boy and Princess Charlotte as a flower girl. The guests list included various A-list celebrities. Those notable guests included Oprah Winfrey, David and Victoria Beckham, Elton John, George and Amal Clooney, and more.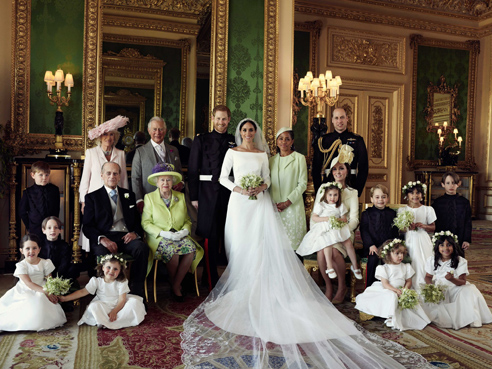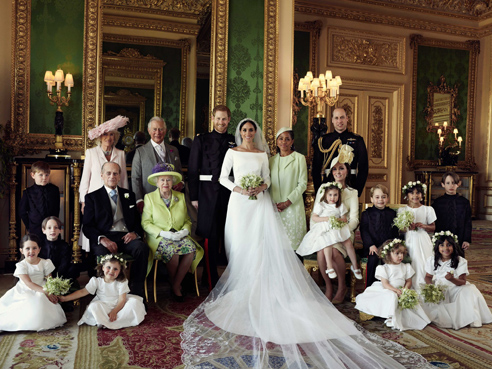 Standout Menu for the Royal Wedding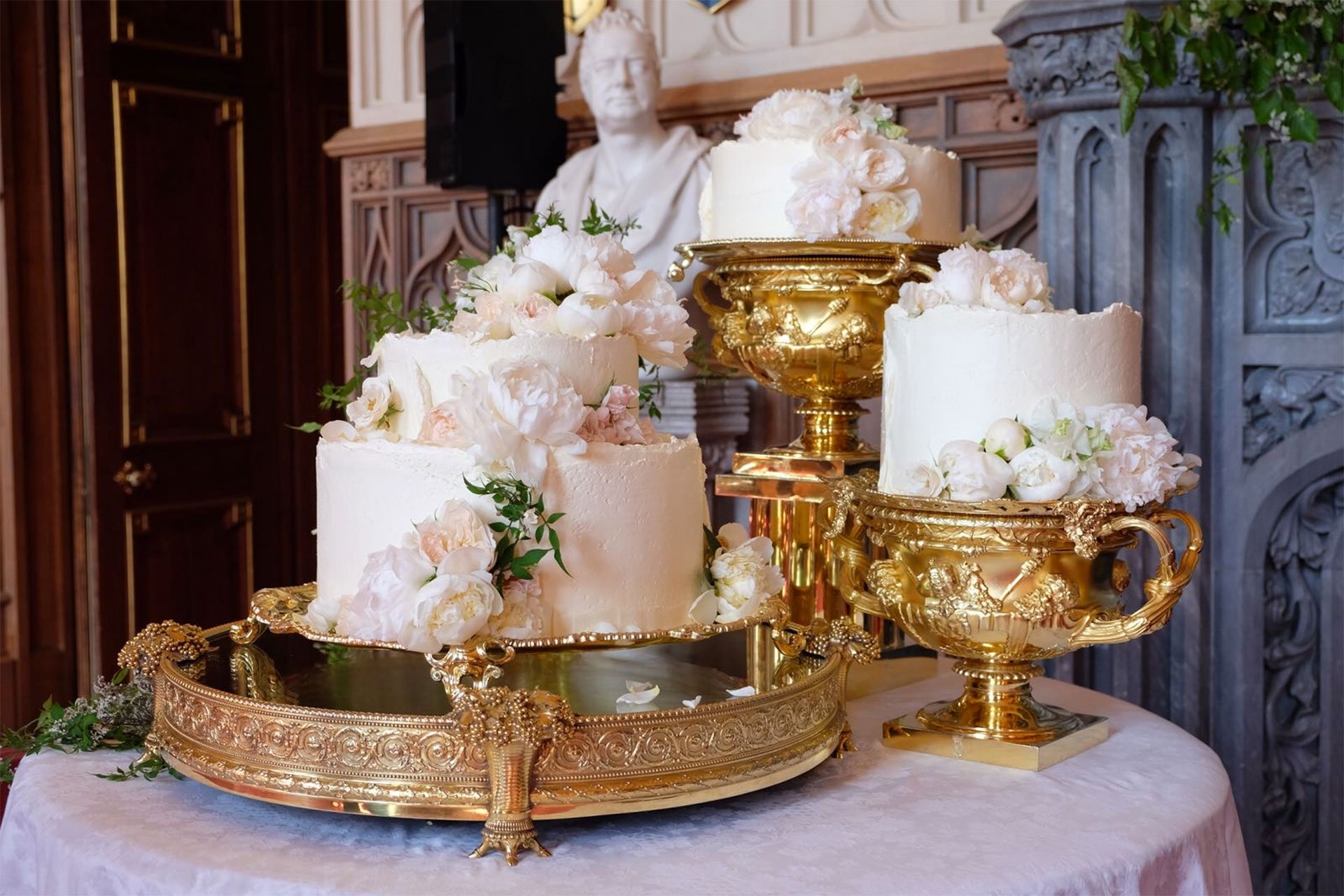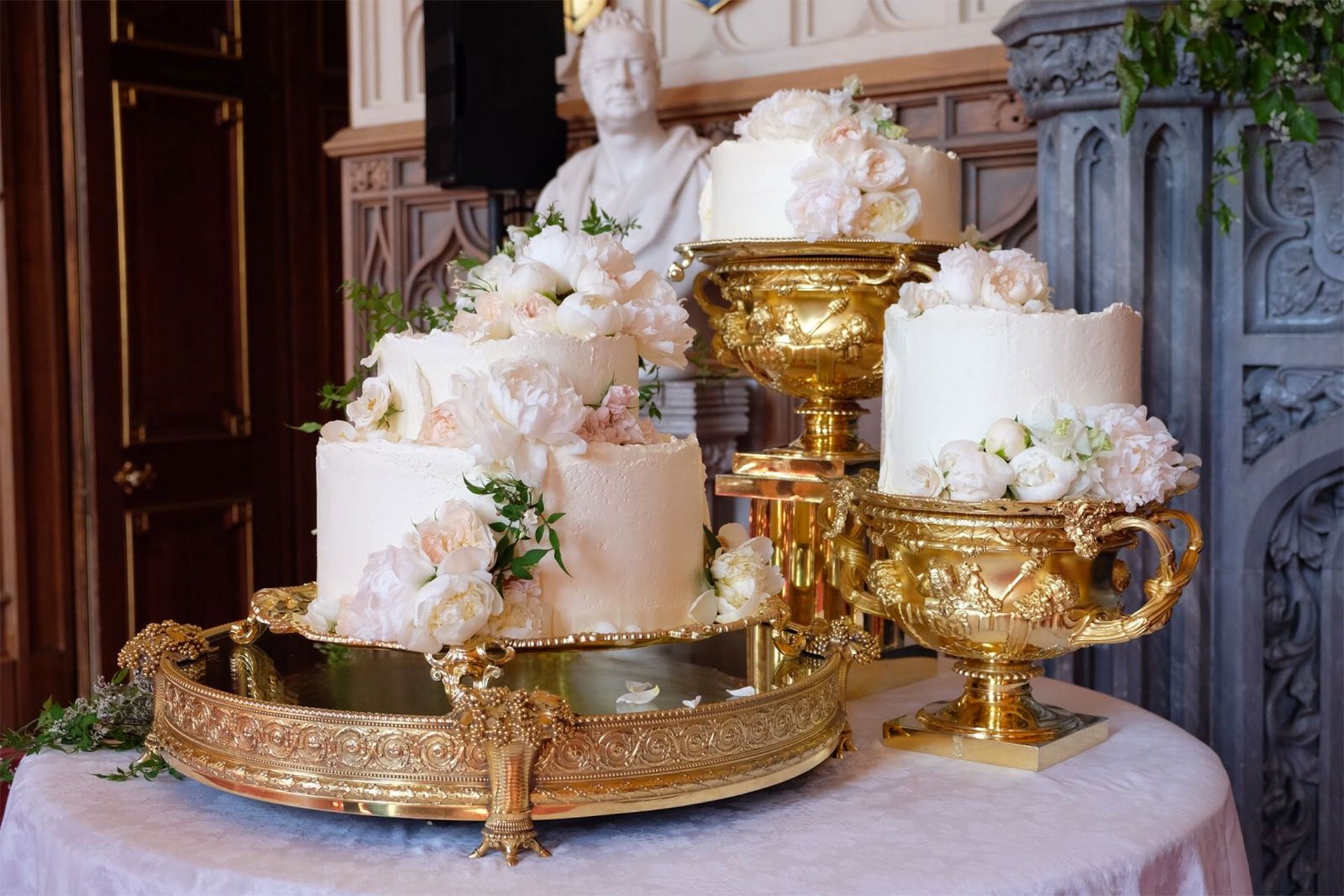 A royal wedding would not be without spectacular food and dessert choices. The dinner menu included seven different types of canapés that were paired with Pol Roger Brut Reserve Non Vintage Champagne which run for more than sixty dollars a bottle. Claire Ptak of Violet Cakes designed the simple multi-layered cake with lemon elderflower and butter cream frosting. She topped off the cake with pastel flowers picked from the Queen's garden.
Prince Harry and Meghan Markle's wedding was the love the world needed to see during these difficult times. From the ceremony to the reception, Harry and Meghan's love for each other glowed with every smile and will continue to glow for the rest of their lives together as husband and wife.