WEDDING VENDOR SPOTLIGHT: Shade Hotel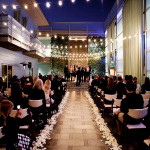 For all couples looking for an opulent place to host their wedding, Shade Hotel contains all the must-have aspects carefully crafted and then incorporated for a perfect wedding-day located a mere two blocks from the calming azure of Manhattan Beach. Shade Hotel is not only a hidden gem but also the only luxury boutique hotel located in this beautiful chic beach town.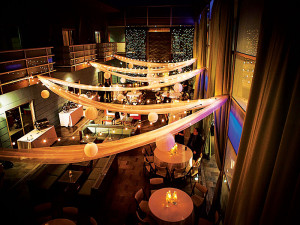 With a modern and sleek backdrop, personalized service, and an escape only blocks from the beach, any bride will love to have a wedding here. Their professional event planners will help you customize your event, and they also offer various packages for every budget. Rooms can be configured in different layouts and the chef is more than willing to help you coordinate a menu that tailors to your needs. Shade Hotel event spaces include their signature open air Courtyard (the heart of the hotel), the glamorous and intimate Skydeck, and the chic, sensuous Zinc Lounge or Terrace. You even have the option of a hotel buyout and creating your very own destination wedding private retreat, this includes all 38-luxury rooms, the rehearsal dinner at the Skydeck, use of the Courtyard, Lounge, and Terrace.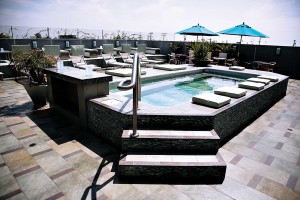 For wedding-seekers looking for a celebration that encapsulates beauty, simplicity, and the promise of a wonderful festivity, Shade Hotel is the place for you. Catering to your everyday needs, the phenomenal service will ensure that your wedding runs smoothly and exactly to your personal needs while you indulge in the sun and the contemporary design of the venue. Whether you want an intimate or a more extravagant affair, the sky is the limit at the Shade Hotel. See shadehotel.com or call them directly at (310) 546-4995 for more information.
– By Veronica Guevara/Edited By Bonnie Wong
Shade Hotel
1221 N. Valley Drive
Manhattan Beach, CA 90266
(310) 546-4995
www.shadehotel.com