Finding The Perfect Shoes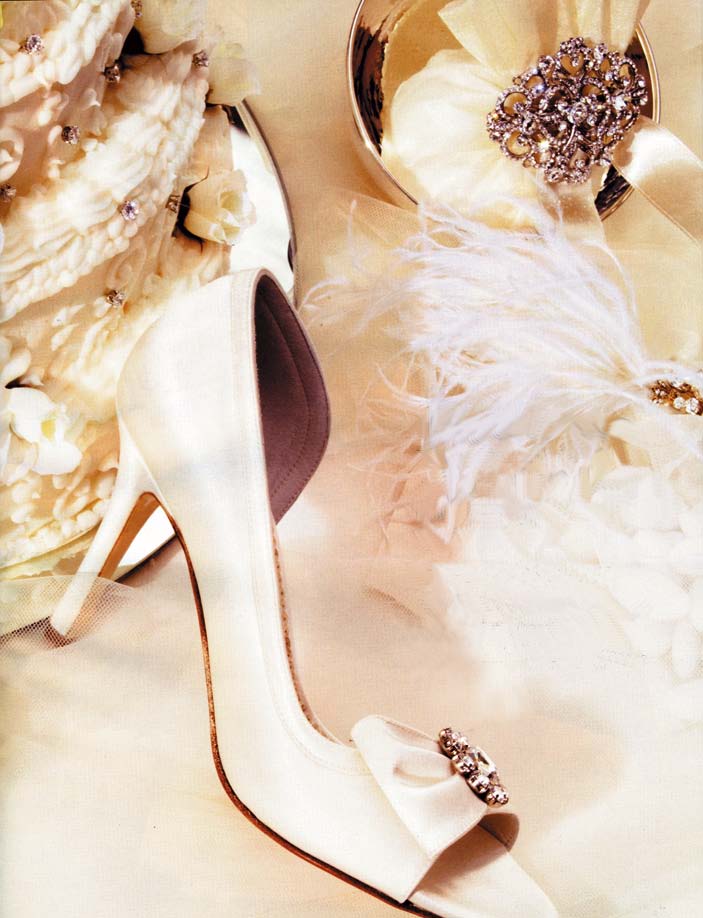 After fighting to find the ideal dress, now another similar battle approaches you: the perfect shoes, don't worry and take notes.
There is not a single detail that is not important on your special day, but the selection of a good pair of shoes is indispensable. The day of your wedding you should, not only look impeccable with your dress and shoes, but also be comfortable enough to endure the night-long dancing and, also the back and forth of the all day celebration.
• THE STYLE – The most popular footwear for the brides are the shoes with straps around the ankle that show off your heel. And while some brides prefer them smooth and simple, according to Cindy Leiber of Wedding Tennies & Formal Shoes, "Others like for their shoes to match the beading on their dress."
• OPTIONS – If heels are not your thing, then you can buy slippers or special tennis shoes for brides. Leiber came about, for that reason, to give more options to the brides, with her tennis shoes and flip-flops, brides all over the world have a solution for comfortable footwear. She can even customize them to represent your own style!
• THE HEIGHT –The best thing is to opt for high shoes of medium height, so that you can show off your dress. If you decide to buy tennis shoes or flip-flops for the reception make sure that they are of the same height as the shoes from the ceremony. When you fit your gown, make sure that you have a shoe with the same type of heel that you will be wearing at your wedding.
• NEVER! – Wear the shoes the same day of the wedding before having broken them in. Several days before the wedding, walk with them around your house since this will help your shoes mold to your feet. Never buy shoes that will not match exactly to the hem of your dress.
Whether you pick shoes that are open or close toe, with straps, tennis shoes, or flip-flops, they should always complement your dress.
– By Lucy Torres
Previously featured in Latino Bride & Groom magazine. FINDING THE PERFECT SHOES