Your Rehearsal Dinner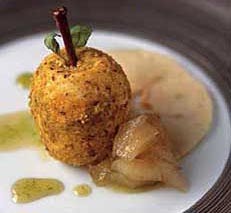 Your Rehearsal Dinner
If this makes you think of one more thing in your to-do-list, don't worry. In fact, the rehearsal dinner can be as low-key as you and your fiancé want it to be, ensuring you and your guests the perfect opportunity to relax before the big day.
Traditionally, the groom's parents pay the bill on this one, but nowadays, the bride's family may decide to do it, or both families might decide to share the cost. And the cost doesn't have to be big. Many couples opt for casual barbeques, and some even decide to have their rehearsal dinner at local Mexican restaurants, see our Resource Guide for ideal places. Just try to vary the menu so guests won't have to order the same meal two days in a row. But as long as your guests enjoy themselves, feel free to get creative with your rehearsal dinner ideas.
As for the guests, proper etiquette dictates you invite the bride and the groom's immediate families as well as the wedding party, which includes bridesmaids, groomsmen, the best man, and maid of honor; if you like, you can also invite out-of-town relatives that you won't get a chance to talk to during the actual wedding reception.
And finally, take this opportunity to thank everyone involved in the grueling process of wedding planning by giving toasts and gifts. While it's generally the guests toasting the bride and groom, it's also common courtesy to express your gratitude towards your wedding party's efforts in helping you make your dream wedding come true.
– By Lucy Torres
Previously featured in Latino Bride & Groom magazine.